Magnum Mat Regular 201005 X-treme Control set underfloor heating 750W 5,00 M²
Magnum Mat Regular 201005 X-treme Control set underfloor heating 750W 5,00 M²
Vloerverwarming
Vloerverwarming aantal m² of meter
Omschrijving
Magnum Mat underfloor heating
The MAGNUM Mat is a unique underfloor heating mat. The system has been developed to allow the installation of underfloor heating over an existing tile floor or on a previously applied finishing floor. The mat is approximately 4 mm thin and can be embedded in an adhesive layer without the need for demolition or milling. The mat is placed almost directly beneath the surface, which increases the floor's heating speed, making the system suitable for spaces with non-permanent occupancy, such as bathrooms, hobby rooms, recreation areas, etc. The advanced thermostat takes into account the required heating time, ensuring that your floor always reaches the desired temperature at the desired time.
MAGNUM Mat is available in 22 different sizes ranging from 0.75 to 25 m². Since the heating cable on the mat is connected at the end, there is only one power cable on one side, which is invisibly attached through a unique connection. This eliminates the need for a return connection to the thermostat.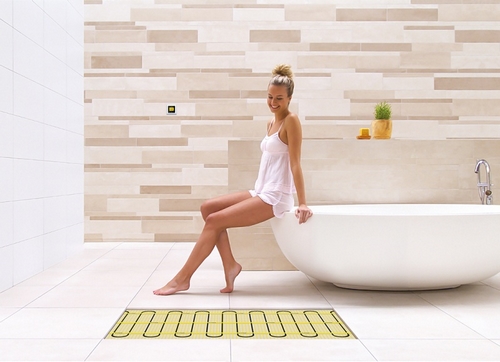 MAGNUM Mat is supplied as a complete set, including:
Heating mat
MAGNUM X-treme Control thermostat with floor sensor
Flexible tube for the floor sensor
Installation instructions & Check/Control card
Certification:
The MAGNUM Mat is VDE certified. VDE is one of the largest technical and scientific certification bodies in Europe.
Warranty:
MAGNUM Mat has a lifetime warranty on the electrical operation of the heating mat and a 2-year warranty on the thermostat and floor sensor.
Technical specifications:
EMC-free 2-conductor cable attached to a fiberglass mesh
2.5-meter three-core power cable
Complete enclosure with an aluminum ground shield
Unique blind connection between heating and connection cable
Chrome/Nickel resistance wire
PTFE (Teflon) insulation
PVC protective jacket
10-11 Watts per meter resistance wire, 230 Volts
Cable diameter approximately 4 mm
Mat width of 25 or 50 cm
Meets current NEN standards for installation in wet areas
0.75 m² - 10.0 m²: 150 Watts per m² / 12.0 m² - 25.0 m²: 125 Watts per m²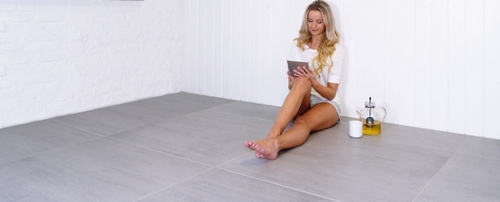 Installation methods:
Directly in tile adhesive
Self-leveling screeds
In plaster/mortar
Anhydrite floors